Seafood & Wild Game

No matter the season, Everts Air Cargo transports seafood and game meat to many locations throughout the state. It is the shipper's responsibility to comply with all fish and wildlife regulatory requirements, as well as to package the items to prevent leaks and noticeable odors. Shipping items such as seafood and wild game can be challenging due to the limited shelf life and the lack of chill and freeze capabilities in rural villages. To avoid the deterioration of your fish or game meat, follow the guidelines below. Should you have any questions, please contact Customer Service on our Contact Us page.
Perishable items must be packed to withstand 48 hours in transit without refrigeration. Game meat will move on a first come, first serve basis.
Each individual piece in the shipment must be clearly marked with the shipper, consignee, and phone number.
"Chill" and "Freeze" (if applicable) must be clearly marked on each piece and the airway bill.
Seafood and meat shipments should be placed in coolers or wet lock boxes to prevent leakage.
Perishable and nonperishable items must not be packaged together (do not mix meat and seafood with hunting/fishing gear.)
All seafood, meat and antler shipments must be picked up within 12 hours of arrival. Everts Air may be able to accommodate an after-hours pick up if arrangements are made 24 hours in advance.
Every effort will be made to accommodate your chill or freeze shipment while awaiting pick up; however, space is limited during peak hunting season.
A handling fee of $1.00 per 100 pounds per day (with a minimum of $20.00) may apply to shipments not retrieved within 12 hours.
Shipping seafood, meat, perishable items, and antlers/horns are the shipper's risk.
Antlers should be padded to prevent damage to antlers and punctures to other freight.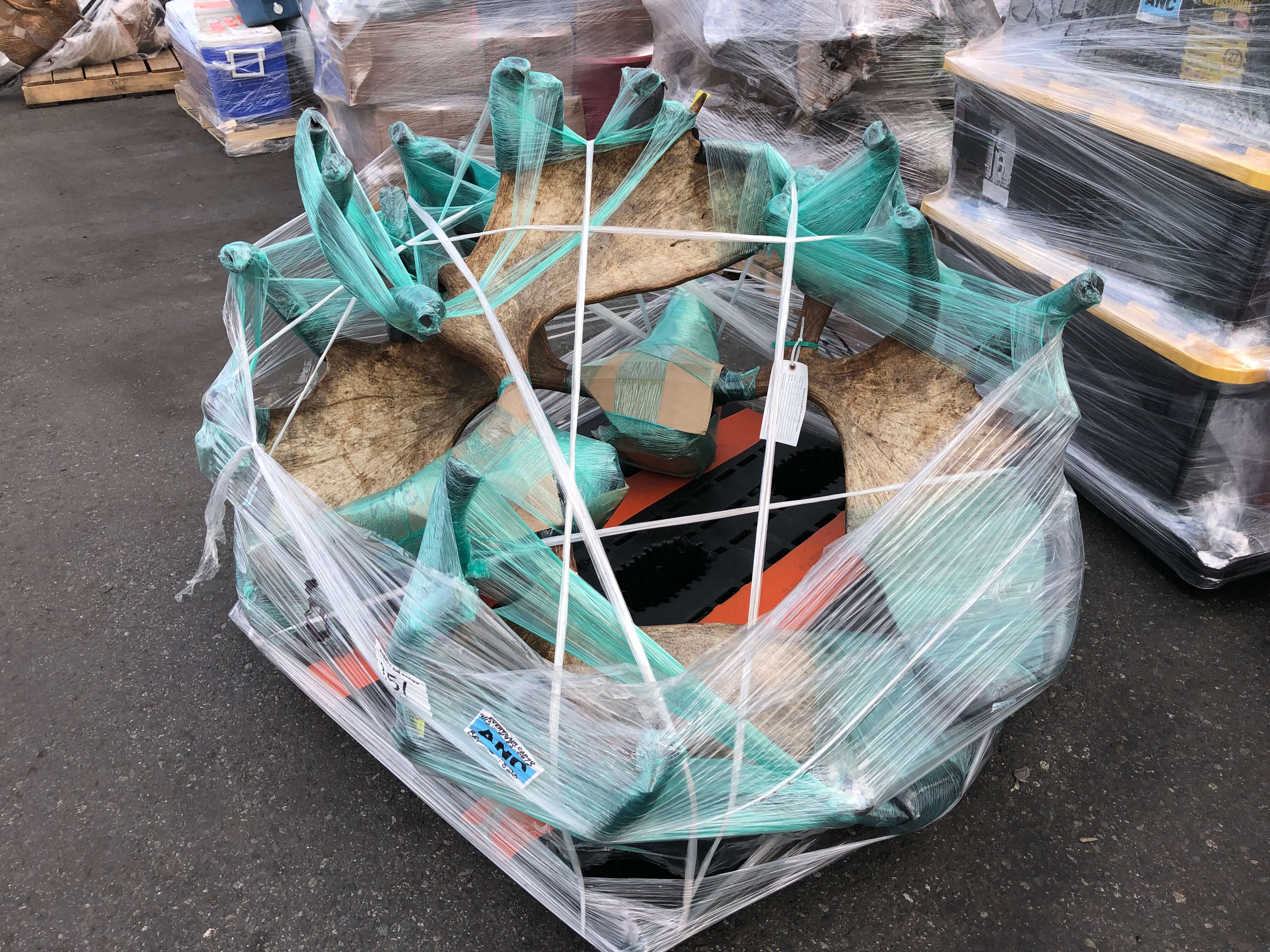 All interline shipments must be picked up at Everts Air Cargo and delivered to the airline by the consignee or predetermined third party.